If I was loaded, which I am by no means even close to, I would tour the libraries of the world. This list of the top 25 most beautiful libraries is sure to convince you to do the same.
A couple of my favorites...
Codrington Library, All Soul's College, Oxford University, Oxford, UK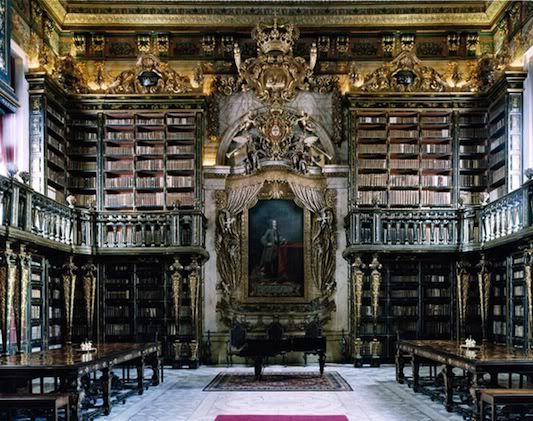 The University of Coimbra General Library, Coimbra, Portugal
Click here for the rest.